T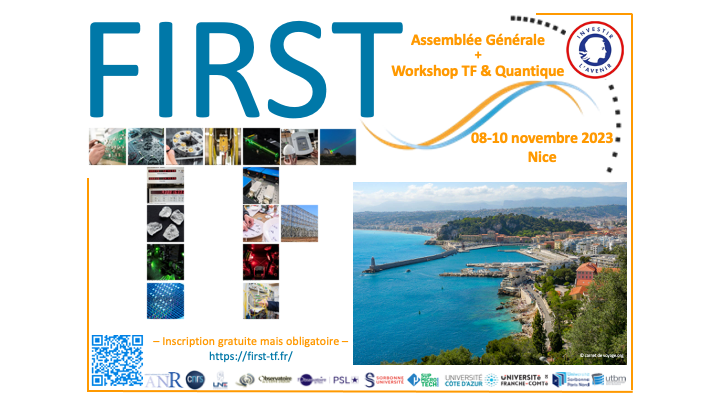 he FIRST-TF 2023 General Assembly will take place on November 8 and 9 at the Hôtel Le Saint-Paul in Nice. It will be followed by a workshop dedicated to "Quantum Technologies and Time-Frequency", on November 10, 2023 in Nice, at the Hôtel Le Saint-Paul. 
Attendance at both events is free but registration is mandatory. You can register before October 02, 2023 at the following address: https://gfq2023.sciencesconf.org/
You will find all the practical information as well as the various programs on this site.
Looking forward to meeting you there!
The week before the Ninth Symposium on Frequency Standards and Metrology we are presenting a summer school at the Gold Coast on Frequency Standards, Precision, and Quantum Measurements, for students, early career researchers, and those professionals who want to learn more on the subject. For more information, please see here: https://www.qdmlab.com/9fsm2023/summer-school
Registration is possible at: https://indico.cern.ch/event/1274056/