FIRST-TF General Assembly 2022: 04 and 05 October 2022 – Besançon
The FIRST-TF General Assembly will take place this year on October 04 and 05, 2022 in Besançon, at the ENSMM site.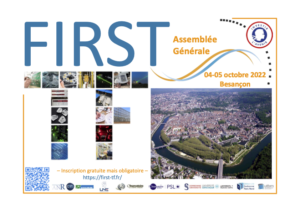 This will be an important moment of exchange between laboratories, industries, technical centers and agencies, and the institutions that contribute to the life of the FIRST-TF network. This general assembly will be an opportunity to present the results of projects supported by FIRST-TF and to discuss specific topics. At the end of the first day, we will meet for dinner at a restaurant downtown Besançon, Bistrot La Charette.
See here the FIRST-TF 2022 AG Program in Besançon and practical information