Actualités du réseau FIRST-TF
INFORMATIONS IMPORTANTES
Retour sur l'Assemblée Générale 2019
Un grand MERCI aux 60 participantes et participants à l'AG 2019 de FIRST-TF, qui a eu lieu le 10 octobre à Marseille. Les échanges entre les participants des 25 structures représentées ont été particulièrement nourris et de qualité, notamment grâce aux orateurs et aux présentations de posters.
CONFÉRENCES, WORKSHOPS, SOUTENANCES
Soutenance de thèse de Romain Caldani
18 octobre 2019,

Observatoire de Paris (France).

Romain CALDANI soutiendra sa thèse le 18 octobre 2019 à 10h sur le sujet « Interféromètres atomiques pour la mesure simultanée de g et son gradient vertical », préparée au SYRTE sous la direction de Franck Pereira Dos Santos et de Sébastien Merlet.
La soutenance aura lieu dans dans la salle de l'Atelier de l'Observatoire de Paris accessible (77 avenue Denfert Rochereau, 75014 Paris).
Global Conference on Timing and Synchronisation Across Networks (ITSF 2019)

November 4th-7th, 2019,

Brighton (United Kingdom).

The International Timing and Sync Forum (ITSF) is the largest time and synchronisation conference and exhibition in the world showcasing solutions for 4G/5G, Finance, Broadcast, Automotive, Smart Grids, IoT, Distributed Datacenters, Transport and Defence.
Conférence « La fiabilité du Temps : Trajectoire, Recherche, Industrie »

14 novembre 2019,

Université Grenoble Alpes (Saint-Martin d'Hères, France).
La Fédération de Recherche Innovacs et SCPTime ont le plaisir de vous inviter à cette rencontre Recherche - Industrie.
Rencontre entre industriels et chercheurs de toutes disciplines.
Partage d'expériences sur les enjeux industriels et sociétaux autour de la valeur "temps".
Focus recherche sur une technologie innovante et la notion de temps légal.
TAFA 2019: 2nd International Symposium on Time And Frequency Applications
November 25th-29th, 2019,

Wuhan (China).
The most precise measurement of time is presently realized by atomic clocks. The running rate of a standard atomic clock (or recently developed optical atomic clock) is controlled by the frequency of electromagnetic radiation that is determined by the difference between two hyperfine energy levels of the atom. Time and frequency play a key role in modern science and technology, and have a broad range of applications. The purpose of this symposium is to attract the national and international scholars to discuss the scientific problems related to the measurement of time and frequency and various potential applications of atomic clocks focusing on, but not limited to, the following topics: (1) tests of general relativity and, in particular, gravitational red shift with ultra-higher precision; (2) tests and comparisons of the running rates of atomic clocks in different moving systems on the ground and in space; (3) tests of the Lorentz and position invariance of special and general relativity; (4) tests of the time-variability of the fine structure constant and the other fundamental constants of elementary particle physics and quantum field theory; (5) relativistic geodesy and geoscience; (6) time and frequency transfer via various techniques (coaxial and/or optical fiber lines, two-way satellite time/frequency transfer, etc.); (7) gravity field modeling based on atomic clocks and ultra-high precise time-frequency signal transmission.
Journées scientifiques 2020 d'URSI-France « Réseaux du futur : 5G et au-delà » – Appel à communications
11-13 mars 2020,

Institut Polytechnique de Paris (Telecom Paris) (Palaiseau, France).
Sous l'égide de l'Académie des Sciences.
En cette année de lancement de la Cinquième Génération de réseau radio-mobiles (5G), URSI-France a décidé de dédier ces journées aux réseaux du futur, appelés à transformer la société en profondeur au travers d'usages très innovants. Avec la 5G, les réseaux sans fil auront pour la première fois été conçus dès le départ dans le but de rendre possible à la fois les communications personnes-personnes, personnes-machines et machines-machines, donnant accès à une multitude de services reposant sur les données. Les développements technologiques propres à la 5G, la montée en fréquence, les évolutions prévisibles qui nécessiteront de déborder du cadre de la 5G pour aller vers la génération suivante, continueront à stimuler des efforts importants et de nouveaux axes de recherche, impliquant le monde académique et l'industrie. Cependant, si chaque nouvelle génération de réseaux mobiles se traduit par une complexification et un enrichissement des services proposés, elle induit aussi des craintes liées à la multiplication des sources de rayonnement électromagnétique, aux expositions associées et à la consommation énergétique . Il importe donc, sur l'ensemble de ces aspects, d'avoir une vision objective, propre à la démarche scientifique.
Dans ce contexte, les journées scientifiques 2020 d'URSI-France s'articuleront autour de sessions orales et posters. La plupart des sessions seront introduites par des conférenciers invités, présentant l'état de la technique et/ou des développements récents, suivies par des communications ayant fait l'objet d'une sélection par le Comité scientifique. Les supports seront en Anglais, les présentations orales pouvant être en anglais ou en français.
Principaux thèmes : Conception et mesures d'antennes ; Propagation et couche physique ; Nouvelles approches pour la conception, le dimensionnement, l'optimisation et la Gestion des réseaux ; Photonique ; Environnement électromagnétique, caractérisation des exposition et efficacité énergétique.

Date limite de soumission des résumés : 15 décembre 2019.
EFTF 2020 - Call for Papers
April 21th-23th, 2020,

Space Research and Technology Centre of the European Space Agency (ESA/ESTEC) (Noordwijk, The Netherlands).
The European Frequency and Time Forum is an international conference and exhibition, providing information on recent advances and trends of scientific research and industrial development in the fields of Frequency and Time.
We are pleased to announce that the abstract submission is now open. We hereby invite you to submit abstracts on the following topics, grouped in the following areas:
Materials, Resonators, and Resonator Circuits
Oscillators, Synthesizers, Noise, and Circuit Techniques
Microwave Frequency Standards
Sensors and Transducers
Timekeeping, T&F Transfer, Telecom and GNSS applications
Optical Frequency Standards and Applications
Deadline for abstract submission: November 19, 2019.
FORMATIONS
Un laser de la Terre à la Lune
Réalisation, images, son, montage et docomentaire Pierre de PARSCAU
ESA Open Invitation to tender "Erbium-doped radiation-hard frequency comb - EXPRO+"
The primary objective of the proposed activity is to evaluate the performance of a fiber laser based Optical Frequency Comb (OFC) system, under well-defined ionizing radiation conditions. The target OFC performance shall assume the performance requirements of a defined future application of ESA. This OFC performance (specification) be established at the start of the project and will be the reference value for the final system. The final OFC performance, following well-defined radiation exposure parameters, shall meet the same performance of the un-radiated system. In order to meet the OFC performance after radiation, a specially developed radiation-hard doped fiber shall be developed as an integral element of the project.

Submission deadline: 04/11/2019.
ESA Open Invitation to tender "GNSS Science with commercial aircraft re-issue - EXPRO+"
Advanced GNSS-based processing techniques (e.g. exploiting simultaneously direct and reflected signals) applied to commercial aircraft can provide very useful scientific data with higher spatial and temporal resolution than current spaceborne instruments. The objectives of the activity are to: (a) evaluate benefits of the crowdsourcing strategy based on commercial aircraft in terms of coverage, revisiting time and enabled science applications; and (b) determine capabilities of the state of art of passive remote sensing techniques based on GNSS (multifrequency multiconstellation) and (c) define the instrument and the exploitation infrastructure. The result of the activity will provide: (a) the confirmation of technical feasibility of embarking GNSSbased remote sensing instruments in commercial aircraft, in order to complement Earth Observation satellite services; (b) the definition of requirements of airborne GNSSR instruments for the identified scientific applications; (c) the requirements and accommodation constraints from aircraft manufacturers and carriers; and (d) the identification of significant use cases, the preliminary design of the related airborne GNSSRinstruments and the definition of a representative endtoend concept demonstration.

Submission deadline: 11/11/2019.
ESA Open Invitation to tender "Advanced multi-frequency low-cost high-gain GNSS antenna for next generation of mass-market devices - EXPRO+"
The objective of the activity is the study of advanced techniques for miniaturization and radiation enhancement of GNSS mass-marketantennas (MM) to be applied in the design, manufacturing and testing of single and multi-frequency, low-cost, dual circularly polarized antenna with higher gain than current mass-market solutions available in the market. The antennas shall be tested stand-aloneand integrated into a mock-up representative of MM devices. The final goal is the improvement of the positioning accuracy and availability obtained with MM antennas, which will pave the way to new PNT services in harsh environments where previously it would nothave been possible.

Submission deadline: 18/11/2019.
ESA Open Invitation to tender "Resilient, trustworthy, ubiquitous time transfer Reissue - EXPRO+"
This REISSUED EXPRO+ procurement is part of the NAVISP Programme, under Elelment 1, Work Plan 2018.Secure and reliable time transfer is a key enabler for the next generation of wireless communications, positioning and navigation services worldwide. A number of different applications such as 5G mobile broadband, power grids, terrestrial positioning services and financial operations will require accurate, secure and reliable time information to be able to work consistently and efficiently. The time information will need to be transferred not only securely, but also in a seamless and ubiquitous manner. The most accurate and ubiquitous time transfer is currently realised through GNSS, and allows absolute time dissemination, however, with GNSS suffers from a number of limitations such as those related to intentional and non-intentional interference and possible signal blockage in difficult environments. Terrestrial methods such as Precise Time Protocol (PTP) are not absolute and less accurate but not affected by limitations of GNSS. Hence, the objective of the proposed activity is to develop innovative effective methods of time dissemination, time transfer and synchronisation, combining strengths of GNSS and terrestrial technologies. In order to enable an overall seamless provision of secure, ubiquitous and reliable time information, solutions to complement the current GNSS time transfer techniques with the emerging fixed and mobile services (e.g. 5G enhanced mobile broadband including new frequency bands, device-to-device and vehicle-to-vehicle/any, autonomous vehicles, terrestrial positioning methods, ...) will be assessed.

Submission deadline: 22/11/2019.
Postdoctoral position in Gravitational Wave Astronomy with an emphasis on Bayesian Inference and AstroStatistics
Montana State University (Bozeman, MT, USA).
The Department of Physics of Montana State University invites applications for a 3-year postdoctoral position in Gravitational Wave Astronomy with an emphasis on Bayesian Inference and AstroStatistics. This is a

NASA

funded position in support of the future

LISA

gravitational wave mission.
Gravitational Wave Astronomy is a burgeoning field where discovery is driven by the development of novel algorithms to extract and characterize gravitational wave signals. Members of the eXtreme Gravity Institute (www.montana.edu/xgi/) at Montana State University are leaders in the application of Bayesian Inference and machine learning to develop new tools for gravitational wave astronomy.
The eXtreme Gravity Institute (

XGI

) is composed of faculty members Neil Cornish, Bennett Link, Anne Lohfink, Amy Reines, Sachiko Tsuruta and David Nidever. The

XGI

hosts international workshops and summer schools on topics related to extreme gravity. The institute is also deeply involved in public outreach, formal and informal education.
Work closely with Prof. Neil Cornish to develop novel analysis techniques with applications in gravitational wave astronomy.
The position is

NASA

funded, with the goal of developing a comprehensive science analysis approach for the future Laser Interferometer Space Antenna (

LISA

). Prof. Cornish is a member of the

LISA

,

LIGO

and NANOGrav collaborations, and opportunities will be available to conduct research across the gravitational wave spectrum.
Postdoctoral position on the subject "Development of compact 2-photon-standards and micro-integrated gas-cells (system on chip)"
Joint HU-Berlin/FBH laboratory (Berlin, Germany).
The focus of the Joint Lab Integrated Quantum Sensors (IQS) is to develop the next generation of chip-scale quantum sensors for real world applications. These sensors use high-precision spectroscopy techniques applied to atomic or molecular ensembles either at room temperature or near absolute zero using laser cooling and advanced cooling mechanisms. Here, the intrinsic properties of quantum mechanical states and their precise manipulation with laser light are exploited in order to realize instruments for highly accurate measurements of physical quantities, such as frequency, time, inertial forces as well as electrical and magnetic fields.
R&D is carried out in close cooperation and is strategically synchronized with activities of the Joint Lab Quantum Photonic Components (QPC) at FBH, which in particular develops micro-integrated laser modules. Together, the Joint Labs IQS and QPC cover the full technology chain from components to systems. Activities include modeling of photonic components, hybrid micro-integration of electro-opto-mechanical devices, system design, verification, and finally the operation of quantum sensors.
Responsable d'exploitation SCPTime
Gorgy Timing (Grenoble, France).
Pour accompagner la croissance de GORGY TIMING, nous recherchons notre futur responsable d'exploitation SCPTime H/F. De formation supérieure, vous avez plus de 5 ans d'expérience en informatique système & réseau. Vos principales missions seront :
Mettre en exploitation de produits techniques innovants.

Définition, mise en oeuvre, documentation des architectures système et réseau d'exploitation

Rédiger les documents d'administration réseau et les plans de formations pour les exploitants et opérateurs.

Conseil & expertise vers les équipes de développement et de validation.

Réaliser la veille sur les dernières technologies.

Le poste évoluera vers un management de l'équipe d'administration de l'architecture SCPTime.
Développeur Intégrateur Logiciel
Gorgy Timing (Grenoble, France).
En tant que Développeur Intégrateur Logiciel, vos principales missions seront :
Participation au développement logiciel du projet SCPTime au niveau backend, en suivant l'architecture proposée tout en étant force de proposition au besoin.

Coordination des développements d'une équipe de prestataires

Intégration de différentes briques système et logicielles (n-tiers)

Mise en place d'outils et scripting d'automatisation


Maintenance de l'intégration continue sous Gitlab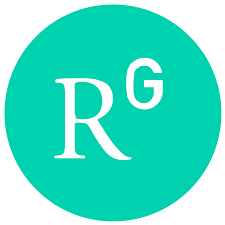 Pour abonner votre adresse à la liste de diffusion FIRST-TF, pour diffuser toute information intéressant la communauté FIRST-TF, pour toute question ou remarque, envoyez un e-mail à contact@first-tf.com.