Actualités du réseau FIRST-TF
INFORMATIONS IMPORTANTES
Appel à projets 2018 de FIRST-TF en cours
Date limite de soumission : 12 février 2018.
Cet appel à projets vise à soutenir des équipes du réseau FIRST-TF sur des projets ambitieux (projets de recherche, projets en partenariat avec les entreprises, projets de formation ou de diffusion des savoirs vers le public) et à renforcer les collaborations entre ses membres, sur des thématiques axées sur la métrologie Temps‑Fréquence, incluant ses interfaces et ses applications.
Le projet proposé peut être à l'initiative de tout membre de FIRST-TF : laboratoire fondateur ou membre du 2nd cercle.
Pour toute question ou demande d'information relative à cet appel à projets, adressez votre message à ao@first-tf.com.
Jocelyne Guéna, Daniele Rovera et Michel Abgrall récompensés par le Prix LNE de la Recherche
Le LNE a récompensé, le mercredi 6 décembre 2017, trois chercheurs du LNE-SYRTE pour leurs travaux sur le temps-fréquence. Jocelyne Guéna, Daniele Rovera et Michel Abgrall ont reçu, des mains de Thomas Grenon, directeur général du LNE, le Prix LNE de la Recherche qui récompense les chercheurs contribuant à la réussite et à la réputation scientifique du LNE ainsi que du Réseau national de la métrologie française (RNMF) qu'il pilote.
Afin de réaliser le temps atomique international (TAI) et le temps universel coordonné (UTC), qui sont les échelles de temps sur lesquelles repose notre société, il est nécessaire de disposer d'étalons de fréquence d'une précision extrême. Jocelyne Guéna, Daniele Rovera et Michel Abgrall travaillent depuis plusieurs années, au sein de l'Observatoire de Paris, à la réalisation et à l'utilisation de ces étalons primaires de temps et de fréquence. Ils ont notamment mis en œuvre un ensemble unique de fontaines atomiques et développé des méthodes et des moyens qui conduisent, depuis plus de 10 ans, à une disponibilité exceptionnelle des étalons Temps-fréquence à une exactitude optimale.
Ils ont également développé une nouvelle méthode de réalisation d'UTC(OP), réalisation physique d'UTC de l'Observatoire de Paris et base du temps légal français, établie à partir d'un maser à hydrogène piloté à l'aide d'une ou plusieurs fontaines atomiques. Cette réalisation est l'une des meilleures au monde et ne diffère d'UTC que de quelques nanosecondes !
RECHERCHE ET TECHNOLOGIE
Premiers résultats du satellite MICROSCOPE
Les premiers résultats du satellite MICROSCOPE confirment la théorie d'Albert Einstein avec une précision inégalée. Alors que la meilleure mesure du Principe d'équivalence, pilier de la relativité générale, n'avait pas été dépassée depuis 10 ans, les premiers résultats du satellite Microscope du CNES permettent de faire aujourd'hui 10 fois mieux.
Ces résultats démontrent, avec une précision inégalée, soit 2.10-14, que deux corps de compositions différentes (ici platine et titane) tombent dans le vide avec la même accélération. Le principe d'équivalence demeurant à ce stade inébranlable, il s'agit rien de moins que d'une nouvelle confirmation de la Relativité générale proposée par Albert Einstein il y a plus d'un siècle.
CONFERENCES, WORKSHOPS, SOUTENANCES
Soutenance de thèse de Mehdi Langlois

21 Décembre 2017 à l'Institut d'Astrophysique de Paris (Paris, France).


Mehdi Langlois soutiendra sa thèse le 21 décembre 2017 à 15h sur le thème « Conception et réalisation d'un gradiomètre de gravité à atomes froids », réalisé au laboratoire SYRTE sous la direction de Franck Pereira dos Santos et l'encadrement de Sébastien Merlet.

Industry Day: Galileo Programme - Second Generation Transition
24th of January 2018 at ESA, ESTEC (Noordwijk, the Netherlands).


ESA, in cooperation with the European Commission and the GNSS Agency (GSA), is organising an Industrial Day in order to provide European industry with an overview of the Galileo Second Generation Transition objectives and planned industrial activities.
The Galileo programme is moving forward to define the transition towards the second generation of Galileo System and Services. In this context, a large number of industrial activities will be initiated in 2018, namely Phase B studies to address System, Ground Segment and Space Segment aspects, technology development contracts, and the procurement of the next Transition Batch of satellites, to be launched from 2025 onwards.
EFTF 2018: Call for papers

April 9th to 12th, 2018 at conference centre of the Museo dell'Automobile in Torino (Italy).


The European Frequency and Time Forum (EFTF) is an international conference and exhibition, providing information on recent advances and trends of scientific research and industrial development in the fields of Frequency and Time.
Authors are invited to submit abstracts of recent and original work of interest to the frequency control communities in the following topics:
Group 1: Materials, Resonators & Resonator Circuits
Group 2: Oscillators, Synthesizers, Noise, & Circuit Techniques
Group 3: Microwave Frequency Standards & Applications
Group 4: Sensors & Transducers
Group 5: Timekeeping, Time and Frequency Transfer, GNSS Applications
Group 6: Optical Frequency Standards and Applications
Abstracts will be collected through a web-based submission tool.
Abstract Submission deadline: December 22nd, 2017
ICAP 2018: 26th International Conference on Atomic Physics
22-27 July 2018 at Palau de Congressos de Barcelona (Spain).


Following the tradition of ICAP, the conference will present an outstanding programme of invited speakers covering the most recent developments in the field of atomic physics. Contributed papers will be presented in poster sessions. The list of topics includes for instance "Fundamental tests and precision measurements" and "Atomic Clocks and quantum metrology".
FORMATIONS
28-29 November 2017 at Madrid (Spain).


At the 1st Galileo User Assembly, held in Madrid on November 28-29, 280 users came together for the first EGNSS User Consultation Platform to share their experience, discuss their needs and provide feedback on Galileo performance, one year after the launch of Galileo Initial Services.
Day 2 of the Assembly featured the first Galileo Service provision workshop as well as a plenary session during which the participants discussed their findings from thematic working groups on the previous day – the event was livestreamed to over 400 viewers.

APPELS D'OFFRES
Appel à projets 2018 de FIRST-TF en cours
Date limite de soumission : 12 février 2018.
ESA: Use of secure optical communication technologies to protect european critical infrastructure
Objective: To identify how space-based optical communication technologies, in particular quantum cryptography, can be designed, deployed and used to protect European critical infrastructure. Targeted Improvements:Technical and operational requirements for the protection of critical infrastructure by space-based systems and a development roadmap for the critical enabling technologies.Description: This activity targets the protection of European critical infrastructure through the exploitation of secureoptical communication technologies. European critical infrastructure means critical infrastructure located in European Union states, the disruption or destruction of which would have a significant impact on at least two states (e.g. related to energy, health, transport, telecommunications, finance, security and space assets).The activity shall identify the potential deficiencies of existing secure solutions for critical infrastructure protection, including crypto key management and distribution. It shall identify the required technology developments, concepts of operation and possible scenarios for deployment in space in a 2020 - 2025 timeframe. The technical and operational requirements for space-based systems (e.g. low earth orbit satellites, geostationary satellites, ground segment) shall beestablished and a business case developed for the protection of critical infrastructures using optical communication technologies, such as quantum key distribution.
Submission deadline: 12/02/2018
Rejoindre l'aventure SCPTime ®
Société GORGY TIMING (Grenoble ou La Mure d'Isère, France).
GORGY TIMING a pour ambition d'être au cœur et à l'initiative d'un écosystème innovant du Temps au service de l'économie du digital et à être reconnu comme une référence en solutions innovantes pour l'industrie du Temps/Fréquence.Au sein de l'écosystème Grenoblois et de son environnement High Tech, GORGY TIMING conçoit, développe et réalise des produits métrologiques hautement sécurisés et services pointus en pertinence avec la digitalisation du monde économique de demain. Dans le cadre de nos projets collaboratifs à forte valeur innovante, cinq postes sont à pourvoir immédiatement :
3 postes disponibles orientés Développement Informatique ;
2 postes disponibles orientés Informatique embarquée.
Open positions in quantum logic spectroscopy
PTB (Braunschweig, Germany).
We have two open positions in the field of quantum logic spectroscopy with trapped atomic and molecular ions. Depending on the qualification of the candidate, these could be either filled with PhD candidates or PostDocs. Prior knowledge in trapped ions is helpful, but certainly not a requirement.
Postdoctoral position on the projet "Modeless semiconductor laser for signal processing"
Institut d'Électronique et des Systèmes (Montpellier, France).
The fellow will work to investigate the potentialities of a new class of modeless laser, so-called frequency-shifted-feedback laser or Talbot lasers, for both civil and defense applications. To generate such laser beam at high power with robust and functional devices, we will take advantage of III-V semiconductor VCSEL in an external cavity configuration. The fellow will participate in the development of advanced semiconductor nanostructure based VCSEL, new compact FSF laser cavity architecture, and will carry out laser field coherence study in the optical and RF domain (intensity/phase fluctuations metrology). Multiphysics modeling and study will be carried out (thermal, electronic, optical, mechanical), in order to achieve target laser performances dedicated to highly demanding applications. The goal of the project is to develop a new laser system to be applied to analog signal processing and chirp laser seeding, in collaboration with academic and industrial partners.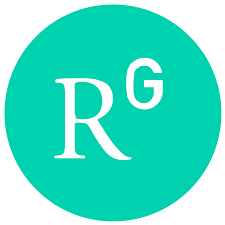 Pour abonner votre adresse à la liste de diffusion FIRST-TF, pour diffuser toute information intéressant la communauté FIRST-TF, pour toute question ou remarque, envoyez un e-mail à contact@first-tf.com.