Actualités du réseau FIRST-TF
Assemblée Générale REFIMEVE+

20-21 novembre 2018 à FEMTO-ST, ENSMM

(

Besançon, France).
La 5ème Assemblée Générale de REFIMEVE+ se tiendra dans les locaux de FEMTO-ST de l'ENSMM à Besançon. C'est l'un des partenaires de REFIMEVE+, déjà raccordé au signal métrologique.

Comme les années précédentes, cet événement s'adresse en priorité aux partenaires académiques et industriels du projet mais aussi à tous les acteurs qui s'intéressent au temps fréquence, à la métrologie et à toutes leurs applications liées.
Quelques sujets importants qui seront abordés :
La première réalisation d'un lien fibré métrologique utilisant des équipements industriels ;
Avancées du projet de supervision à distance du réseau REFIMEVE+ ;
Avancées du déploiement des équipements REFIMEVE+ sur le réseau RENATER ;
Prolongation du consortium REFIMEVE+ au-delà de 2019.
Une séance posters est prévue.
AUTOUR DE LA REDÉFINITION DES UNITÉS
Fête de la Science : « les idées reçues autour de la mesure »
13 octobre 2018 au LNE (Paris, France).
Pour cette nouvelle édition de la Fête de la Science (du 6 au 14 octobre 2018) placée sous le thème des « idées reçues », ingénieurs, techniciens et chercheurs des laboratoires de métrologie, dont le LNE, se mobilisent pour faire découvrir au grand public la science de la mesure et les métiers de ceux qui les font.
Année exceptionnelle pour l'ensemble de la communauté des métrologues, 2018 sera marquée par la redéfinition des unités de base du Système international d'unités (SI). Un changement majeur qui suscite bien des idées reçues et des amalgames…
À cette occasion, le LNE proposera des ateliers et des présentations pour donner des clés de compréhension sur les véritables implications et conséquences de ces redéfinitions.
Au programme : Les sept unités de base du SI ; Un jeu des sept familles ; Métrologie de l'apparence ; Venez avec votre double décimètre ! ; Vous avez dit incertitude ? ; Mesure de l'infiniment petit ; Qualité de l'air ; Mesurer les grandes distances ; Mesure de l'activité ; Dosimétrie ; Métrologie légale ; Alcoolémie / Ethylométrie ; Environnement.
« Sur mesure, les 7 unités du monde »
Du 16 octobre 2018 au 5 mai 2019 au Musée des Arts et Métiers, CNAM (Paris, France).
Aujourd'hui, 7 unités universelles et fondamentales permettent de quantifier notre monde. L'exposition « Sur mesure, les 7 unités du monde » explore le thème de la mesure sous toutes ses coutures. De tout temps, l'homme a cherché à mesurer ou à se mesurer. Horloge, balance, sablier, sextant, gyroscope, thermomètre… Les instruments anciens et contemporains, en passant par ceux du quotidien, en sont les témoins.
Construite en partenariat avec le Laboratoire national de métrologie et d'essais (LNE), cette exposition fait écho à un événement majeur qui aura lieu à l'automne 2018 : la redéfinition de quatre des sept unités de base, le kilogramme, l'ampère, le kelvin et la mole.

Colloque pluridisciplinaire « Tous mesureurs, tous mesurés. La science au cœur de la société »
18-19 octobre 2018 au siège du CNRS

(Pa

ris, France).

Le système international d'unités de mesure achève cette année une profonde refonte : 4 des 7 unités fondamentales — la masse (le kilogramme), la mole, le Kelvin et l'Ampère — sont redéfinies, sur la base de constantes fondamentales et non plus matérielles, comme l'ensemble des unités aujourd'hui. Cela signifie notamment que le kilogramme ne sera plus défini à partir d'un étalon matériel, le fameux kilo étalon conservé au Pavillon de Breteuil à Sèvres.
Cette profonde évolution répond aujourd'hui à un vœu qui ne date pas d'hier, mais bien de la Révolution française à un moment où le souhait de faire advenir « des mesures pour tous en tout temps et en tout lieu » a été formulé… Ce processus s'appuie sur l'établissement d'une convention internationale entre pas moins de 58 Etats. Le point d'orgue et la validation de cette redéfinition majeure des unités de mesure est la 26ème Conférence Générale des poids et mesures qui se tiendra en novembre prochain à Versailles.

Conférence-débat : « Le nouveau système international d'unités (SI) fondé sur un choix de constantes physiques fondamentales »
4 décembre 2018 à l'Académie des Sciences (Paris, France).

L'émergence d'une métrologie quantique a permis de rattacher toutes les unités de base à des constantes fondamentales de la physique. Un nouveau système d'unités a donc été proposé à la Conférence Générale des Poids et Mesures de novembre 2018 qui supprime en particulier le kilogramme étalon matériel des unités de base. Cette évolution permet de garantir une universalité, une pérennité et une meilleure reproductibilité des mesures. Le choix des constantes va assurer une cohérence au nouveau système fondé essentiellement sur les progrès de l'interférométrie atomique et de la métrologie électrique quantique. Les développements de ces disciplines et leurs applications en métrologie seront discutés au cours de cette séance.
CONFÉRENCES, WORKSHOPS, SOUTENANCES
Joint workshop for EMPIR energy and environment calls

October 22-24, 2018 at LNE (Paris, France).

LNE will be hosting a workshop to collect ideas for new topics for next years' EMPIR energy and environment calls. This workshop is intended for all stakeholders and NMI experts intending to submit potential research topics and/or to provide suggestions for new ideas that need investigating.
We welcome everyone (whether intending to co-ordinate a project or not) to contribute to the discussions and help identify the key research topics – this is very important to ensure all project submissions align with stakeholder needs and provide sufficient impact to industry.
Please note that there are two separate sessions for energy and environment. Delegates do not need to join both sessions.

=> More information and registration.
MWP 2018 – International Topical Meeting on Microwave Photonics

October 22-25, 2018 in Toulouse (France).

Microwave Photonics (MWP) is an inter-disciplinary field of research that deals with the interactions between microwave and optical waves for the generation, processing, control and distribution of microwave, millimeter-wave and THz-frequency signals. Microwave photonics is currently used in a wide variety of applications such as antenna remoting, optically-controlled phased-array antennas, optical processing of microwave signals and millimeter wave and THz signal generation. It enables new microwave functions such as fast spectrum analysis, low-phase-noise microwave and millimeter wave generation, high-frequency conversion, long true-time delay, probing and control of microwave devices and ultra-fast analog-to-digital converters. Conversely, microwave techniques enable new optical communication systems, with faster modulation and detection devices.
This conference receives the technical sponsorship of IEEE Photonics Society and IEEE Microwave Theory and Techniques Society.
ITSF 2018 – Frequency & Time for F.U.N: Finance, Utilities & 5G Networks

November 5-8, 2018 in Bucharest (Romania).

A unique annual opportunity for network operators, standards organisations, end users and vendors to meet and discuss future requirements, challenges and solutions in a forum that attracts world experts in this field.
At the recent meeting of the Steering Group for ITSF 2018 the committee recognised the growing importance of precise time and frequency across multiple vertical markets. Under the heading of 'Time as key enabler for SMART infrastructures' they are keen to identify expert keynote speakers in the following sectors:
Telecoms: For telecoms networks, especially the forthcoming 5G mobile networks, accurate phase/time sync is fundamental to their operation. For some applications the accuracy required will be an order of magnitude tighter than for existing 4G infrastructure.
Financial Markets: With MiFID II placing much tighter requirements on time stamping accuracy and traceability to UTC, transmitting reliable time sync to the exchange and achieving deterministic time through the software stacks is critical and challenging.
Power Utilities: Precise timing of an electrical anomaly as it propagates through a grid can assist engineers in tracing the exact location of a power line break. Precise frequency allows greater feed in efficient to the grid from the growing number of micro and macro suppliers. Both use cases are driving a major overhall of time and frequency reference precision in the Smart Grid.
Broadcast: Accurate time sync is essential for the user perception in linking combined broadcasts from multiple and diverse locations as well as delivering time stamping for fundamental audio and video component sync.
Autonomous Vehicles: The move towards autonomous vehicles with detailed knowledge of their surroundings and in particular precise location relative to roadside beacons is going to require time of flight measurement accuracy of a few microseconds or better.
Attending ITSF will ensure you keep you up to date with the latest time and time transfer technologies and techniques relevant to critical infrastructure and emerging applications. The conference is preceded by a Tutorial day, open to all, led by synchronisation experts from around the world and from a range of disciplines.
ITSNT 2018 – International Technical Symposium on Navigation and Timing

November 13-16, 2018 in Toulouse (France).

Annual event organized by CNES and ENAC for professionals and researchers working with or interested in navigation and timing technologies and their use.

This event is composed of two types of sessions:

"Invited Guest" sessions (Systems and Algorithms, Terrestrial Navigation, Air Navigation): special guests are invited by the scientific committee to give a presentation related to the generic topic of the session. Typically, there are 4 guest speakers per session, and the session ends with a round table.
"Peer Reviewed Paper" sessions (GNSS Augmentations and Their Use for Navigation, Navigation in Challenging Environment I & II): the presenters of these sessions are selected by the scientific committee based on a call for abstract.

The ITSNT also provides a great environment for networking and visiting our sponsors' exhibition stands.

The symposium includes tutorials given by some of the invited guest speakers on their topic of excellence.
Workshop "Atomic interferometry"
December 5-6, 2018 in Toulouse (France).

This international workshop, dedicated to the use of cold atoms for atomic interferometry, represents as well the yearly national event promoted by the "GdR Atomes Froids" for 2018.
There are no registration fees, but travel and accommodation are not supported by the organization.
You have the opportunity to present posters during all the workshop. A poster session is planned on Wednesday evening. If you want to present a poster, please submit a short summary once registered.
=> More information, program and registration.
Workshop "Use-cases from quantum technologies for sensing and metrology"
December 10-11, 2018 at Institut Néel (Grenoble, France).

A first of his kind, this workshop aims to explore the use-cases from quantum technologies for sensing and metrology applications. The chosen method is based on a prospective analysis associating quantum technology experts, and technology prescribers in their field (research, industry or market), able to define the relevant performances, needs and ultimately markets.
Six technology areas will be considered, covering both use cases in research (may involve high-tech industry, or academia), where the highest performances are targeted, where the market sizes can be small and the cost may play a secondary role, and use cases for the end-user, where the typical market sizes are very large, the costs have to be low and the device sizes have (often) to be small. These areas are:
Quantum enhanced magnetometry
Gravimeters
Detecting microwave radiations, and applications
Detecting radiation at single photon level, and applications
Time references
Quantum enhanced interferometry, and applications

Be at the forefront of thinking about the impact of quantum technologies on sensors and metrology!
Call for abstracts – Precise Time and Time Interval PTTI Meeting
January 29-31, 2019 in Reston (Virginia, USA).

The Precise Time and Time Interval Systems and Applications (PTTI) meeting is an annual conference sponsored by ION with a technical program designed to disseminate and coordinate PTTI information at the user level, review present and future PTTI requirements, inform government and industry engineers, technicians, and managers of precise time and frequency technology and its problems, and provide an opportunity for an active exchange of new technology associated with PTTI. PTTI Sessions:
Alternative Techniques in Time Dissemination
Fiber Link Time Transfer
GNSS Time and Frequency Transfer
Ground Based Time and Frequency Transfer
Laboratory Reports and Activities
Next Generation Clocks
PTTI Applications in Space
Space and Terrestrial Clocks
Time Scales and Algorithms
Timing Applications in Financial Markets
Abstracts due October 10, 2018.
Call for papers – Workshop on Synchronization and Timing Systems: "Time and Synchronization Across Industries: A 2020 Vision"

March 25-28, 2019 in San Jose (California, USA).

The Workshop on Synchronization and Timing Systems (WSTS) is approaching 30 years of bringing together leading experts to discuss the latest timing and synchronization topics. Over this period, time synchronization has evolved from a niche application to an underpinning technology across Power, Telecommunication, Finance and many other industries and applications.
WSTS has tracked and helped the evolution of precision timing over these decades. This has allowed experts to meet and offers the opportunity to explore cross-industry innovation, as an array of timing technologies become increasingly essential to many sectors.
We particularly welcome presentations offered by the users of synchronization, especially new innovations/applications which provide an important perspective on the needs for timing and on related challenges. Presenting at this event positions your ideas in front of the top professionals in the timing and sync community.
Submission deadline: Friday, October 5, 2018.
Second French GNU Radio days
June 17-18, 2019 at ENSMM (Besançon, France).

This workshop targets French and European GNU Radio users and developers, who are invited to present their experiments and activities. The first day will be devoted to oral presentations, posters and demonstrations. The second day will be dedicated to tutorials and hands-on sessions.

GNU Radio is an increasingly popular framework for Software Defined Radio components and Digital Signal Processing prototyping. As such our goals are as follows:Bring together active French and European GNU Radio users, coming from a scientific, technical, amateur or hacker background
Foster interaction between GNU Radio users
Share knowledge about GNU Radio development through tutorials, seminars and demos
Bridge the gap between technical/engineering and scientific/research points of view on topics related to applied research with GNU Radio. Such topics include: Software Defined Radio, radio prototyping; RF design; RADAR design; Signal processing in embedded systems; GNU Radio development environment; New platforms.

Appels à sujets Doctorats et Post-doctorats CNES
Le CNES attribue chaque année des allocations de recherche doctorale et post-doctorale à des étudiants intéressés par les activités spatiales.
Pour les thèses, ces allocations, d'une durée de 3 ans, sont accordées à de jeunes diplômés, titulaires d'un Master 2 ou diplôme équivalent et accueillis dans un laboratoire en France. Ces thèses sont obligatoirement cofinancées par des partenaires industriels ou institutionnels. Pour 2019, l'appel à sujets de thèse est désormais ouvert et ce jusqu'au 8 octobre 2018 minuit. Retrouvez sur le site dédié le périmètre thématique des allocations doctorales, les interlocuteurs, les modalités de proposition de sujets ainsi que le calendrier complet.
Pour les post-docs, l'appel à candidatures du CNES sera ouvert en janvier 2019. Il sera alors possible aux candidats de proposer leur projet de recherche dans un laboratoire (qui peut être le CNES) susceptible de les accueillir, via l'interface internet qui sera disponible jusqu'au 31 mars 2019. Les bourses post-doctorales CNES sont d'une durée d'un an (renouvelable 1 fois) et sont financées en général à 50 % ; exceptionnellement certaines bourses peuvent être financées intégralement. L'intérêt du sujet, le niveau, la motivation et les orientations professionnelles du candidat sont déterminants pour la sélection.
Si vous souhaitez soumettre une proposition de thèse ou de post-doc, merci de nous contacter au préalable.
ESA Open Invitation to tender "Multi-GNSS bias handling for ambiguity fixing with a focus on precise orbit determination"
Development of new capability for high-precision GNSS users in space, air and ground, making use of multi-signal, multi-frequency and multi-constellation observations.

Submission deadline: 12/11/2018.
ESA Open Invitation to tender "Optical technologies for next generation optical inter-satellite links"
The objectives of this study are: 1) To investigate end-to-end communications system architectures for next generation optical inter-satellite links (optical ISLs) and to establish the system requirements. 2) To perform a preliminary design of the optical terminals for next generation optical ISLs achieving a user data rate of 10 20 Gbit/s. 3) To identify the critical subunits of the optical terminals for next generation optical ISLs, define the associated performance requirements, identify technology gaps and establish a technology development roadmap to support next generation inter-satellite links.
Targeted Improvements: System and sub-system performance requirements for the next generation of optical inter-satellite links and a development roadmap for the critical enabling technologies.Description:Optical inter-satellite links have recently been demonstrated in orbit, offering a user data rate of 1.8Gbit/s. This data rate is compatible with current user needs (e.g., TanDEM-X requiring ~1 Tbit/day; Sentinel-1 requiring ~10 Tbit/day). However, to support data retrieval and repatriation for future earth observation satellites with increased instrument performance (e.g., spatial resolution, temporal sampling, multispectral/hyperspectral remote sensing, wide field of view), it is forecasted that the user data rate needs to be boosted by at least one order of magnitude (i.e. 10 20 Gbit/s).The number of users to be served(earth observation satellites, unmanned aerial vehicles) is also expected to increase, which will require, in additional to an increase of the user data rate of the optical return service, a reduction of the time required to establish communications (e.g. minimisere-pointing time and link acquisition time) in order to maximise the overall data throughput. This activity aims to establish thesystem and sub-system performance requirements for the next generation of optical inter-satellite links (GEO-LEO, GEO-GEO) and to establish a development roadmap for the critical enabling technologies, taking into account the aspects outlined above and the expectations of commercial end users.
Submission deadline: 30/11/2018.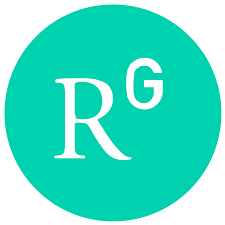 Pour abonner votre adresse à la liste de diffusion FIRST-TF, pour diffuser toute information intéressant la communauté FIRST-TF, pour toute question ou remarque, envoyez un e-mail à contact@first-tf.com.