Actualités du réseau FIRST-TF
INFORMATIONS IMPORTANTES
EPS Edison-Volta 2018 Prize for Alain Brillet (Artemis laboratory)
The European Physical Society (EPS), the Fondazione Alessandro Volta and Edison S.p.A. have awarded the 2018 European Physical Society Edison Volta Prize to:
Alain Brillet (Observatoire de la Côte d'Azur, CNRS, Université de la Côte d'Azur, Nice, France)
Karsten Danzmann (Max-Planck-Institut für Gravitationsphysik and Leibniz University, Hannover, Germany)
Adalberto Giazotto † (INFN, Pisa, Italy) and
Jim Hough (University of Glasgow, UK)

"for the development, in their respective countries, of key technologies and innovative experimental solutions, that enabled the advanced interferometric gravitational wave detectors LIGO and Virgo to detect the first gravitational wave signals from mergers of Black Holes and of Neutron Stars."
The EPS Edison Volta Prize promotes excellence in research and is given in recognition of outstanding research and achievements in physics. The Prize is given biennially to individuals or groups of up to three people. The laureates receive a medal, which is a faithful reproduction of the Medaglia Premio dell' Associazione per l'Incremento del Commercio in Como: a portrait of Alessandro Volta together with the saying: Alexandro Voltae Novocomensi, i.e. (dedicated) to Alessandro Volta from Novum Comum, which was the old name given to the city of Como by Julius Caesar.
=> More information.
L'heure légale en Belgique est désormais fondée sur le Temps Universel Coordonné (UTC)
Le jeudi 3 mai 2018, une nouvelle loi portant sur l'heure légale en Belgique a été votée à la Chambre, sur base d'un projet fourni par l'Observatoire royal de Belgique. L'heure légale était, selon la loi datant de 1892, l'heure solaire du méridien de Greenwich. Aujourd'hui l'heure légale en Belgique est alignée sur la référence officielle mondiale : le Temps Universel Coordonné (UTC), un temps atomique réalisé par une moyenne d'environ 450 horloges atomiques réparties dans le monde, dont quatre sont à l'Observatoire royal de Belgique. L'heure légale en Belgique sera donc dorénavant à UTC+1h en hiver et à UTC+2h en été. L'Observatoire diffuse une réalisation de l'heure légale via le Network Time Protocol, aux adresses ntp1.oma.be et ntp2.oma.be.
CONFERENCES, WORKSHOPS, SOUTENANCES
Cycle de conférences « les Jeudis de la mesure » sur les unités de mesure du SI
L'année 2018 est une année historique dans le monde de la mesure. Elle sera marquée par la redéfinition du Système international d'unités (SI) et plus particulièrement de quatre de ses sept unités : le kilogramme, l'ampère, le kelvin et la mole. A cette occasion, le LNE organise à Paris, de mai à novembre, un cycle de conférences grand public consacré à chacune des sept unités que comprend le SI, sur le thème : « Évolution des unités de mesure : une révolution ? »
Jeudi 17 mai 2018 « Le mètre, l'aventure continue... » - Marc HIMBERT, LNE-LCM/Cnam
Jeudi 7 juin 2018 « La candela » - Gaël OBEIN, LNE-LCM/Cnam
Jeudi 28 juin 2018 « La mole » - Sophie VASLIN-REIMANN, LNE
Jeudi 13 septembre 2018 « La seconde » - Sébastien BIZE, LNE-SYRTE / Observatoire de Paris - PSL
Jeudi 4 octobre 2018 « Le kelvin » - Laurent PITRE, LNE-LCM/Cnam
Jeudi 25 octobre 2018 « Le kilogramme : de l'artefact à la constante de Planck » - Matthieu THOMAS, LNE-LCM
Jeudi 29 novembre 2018 « L'ampère ou les unités électriques à l'ère quantique » - Wilfrid POIRIER, LNE
Matinée CNES-Entreprises sur le thème « Pas de Véhicule Autonome sans satellites ?! »
11 juin 2018 à Paris (France).
A l'ordre du jour de cet événement :
Galileo et le Véhicule Autonome connecté : conclusions des Assises de la mobilité
L'accompagnement du CNES pour le développement du Véhicule Autonome
Table ronde avec les grands acteurs du secteur : « Comment conjuguer l'innovation et la sécurité du Véhicule Autonome connecté ? – Le GNSS au service du Véhicule routier Autonome ».
Journées du GRAM 2018
14-15 juin 2018 à

l'

Observatoire des Sciences de l'Univers THETA (Besançon, France).
Le PN GRAM a vocation à coordonner et développer des actions concernant la physique fondamentale dans l'espace, la métrologie de l'espace temps, les systèmes de référence, la mécanique céleste et spatiale, et de donner une visibilité et un affichage des communautés concernées. Les journées scientifiques GRAM ont lieu tous les deux ans et sont l'occasion de réunir la communauté scientifique française concernée par ces thématiques. Les journées 2018 comprendront des conférences invitées sur des grands sujets d'actualité comme MICROSCOPE, le deuxième catalogue de GAIA, l'ICRF3 et d'autres. Comme d'habitude, une partie du programme sera également ouverte à des communications proposées par les participants, sur toutes les thématiques du GRAM. Des posters peuvent également être proposés.
Le PN GRAM peut rembourser sur demande une partie de vos frais de mission à concurrence de 240€ sous la forme d'un virement à votre laboratoire après la conférence.
Date limite d'inscription (gratuite mais obligatoire) et pour propositions de contributions : 25 mai 2018.
=> Plus d'informations.
Workshop on Synchronization and Timing Systems
June 18-21, 2018 at San Jose (CA, USA).
The 27th Annual Workshop on Synchronization and Timing Systems (WSTS), sponsored by NIST and ATIS, is a vendor-neutral technology workshop that will address evolving sync requirements, as well as the roll-out of new sync systems and standards, and how these affect industries and equipment manufacturers.
WSTS represents pre-eminent experts in synchronization for telecom and related applications. Many of these experts participate in various standards bodies including ATIS, ITU, IEEE and IETF.
Accurate time synchronization is an essential driving force in the success of today's most commonly used technologies. Telecom, Finance, Utilities, Broadcast, Transportation, IoT, and Defense are evolving with critical timing enablers in many of their systems.
=> More information.
French GNU Radio Days 2018
2-3 juillet 2018 au

Citi (Lyon, France)

.
It is our pleasure to announce the first meeting centered around the GNU Radio framework held in France. This workshop targets Frenchand European GNU Radio users and developpers. Contributions are sought in French or (preferably) English.
GNU Radio is an increasingly popular framework for Software Defined Radio components and Digital Signal Processing prototyping. As such our goals are as follows:
Bring together active French and European GNU Radio users, coming from a scientific, technical, amateur or hacker background.
Foster interaction between GNU Radio users.
Share knowledge about GNU Radio developpement through tutorials, seminars and demos
Bridge the gap between technical/engineering and scientific/research points of view on topics related to applied research with GNU Radio.
Such topics include: Software Defined Radio, radio prototyping; RF design; RADAR design; Signal processing in embedded systems; GNU Radio development environment; New platforms.
Conference on Precision Electromagnetic Measurements (CPEM) 2018
July 8-13, 2018 at

Maison de la Chimie, Paris (France).
Hosted by the LNE in collaboration with CNRS and Observatoire de Paris.
Detailed instructions are now given on how to submit an Extended paper in the CPEM 2018 Special Issue of IEEE Transactions on Instrumentation and Measurement.
50th Anniversary EGAS conference
July 9-13, 2018 at

the Jagiellonian University (Kraków, Poland).
The European Group on Atomic Systems (EGAS) is a division of the European Physical Society. EGAS has held one of the most successful conference series in the field of atomic, molecular, and optical (AMO) physics, annually gathering 200–300 attendees from all over the world. We expect the jubilee conference to attract large audience and offer talks by the best-recognized experts in the field of AMO physics. The programme will consist of approximately ten plenary lectures, ten invited talks, and thirty contributed talks. Two poster sessions will be also organized.

Abstract submission deadline: 1st of June 2018.
=> More information, submission and registration.
International Symposium on Navigation and Timing: call for abstracts

Nov. 13-16, 2018 at ENAC (Toulouse, France).
The International Technical Symposium on Navigation and Timing also known as the ITSNT, is an annual event organized by CNES and ENAC for professionals and researchers working with or interested in navigation and timing technologies and their use.
This event is composed of two types of sessions:

"Invited Guest" sessions: special guests are invited by the scientific committee to give a presentation related to the generic topic of the session. Typically, there are 4 guest speakers per session, and the session ends with a round table.
"Peer Reviewed Paper" sessions: the presenters of these sessions are selected by the scientific committee based on a call for abstract.

The ITSNT also provides a great environment for networking and visiting our sponsors' exhibition stands.
The symposium includes tutorials given by some of the invited guest speakers on their topic of excellence.
Deadline for abstract submission: 25th of May 2018.
=> More information.
FORMATIONS
ESA Open Invitation to tender "TGVF-X (Time and Geodesy Validation Facility for the eXploitation phase)

The TGVF project is based on developments started in the early 200o, in particular the GSTB-V2 project which intended to support the GIOVE satellites mission with a functional and representative Ground Segment.In 2010, due to the need to support the qualification of the Galileo Ground Mission Segment and noting that Service Facilities had not been put in place, the TGVF IOV was setup to fulfil the Time Service Provider (TSP) and Geodetic Reference Service Providers (GRSP) in the formal In-Orbit-Validation campaigns of the Galileo System leading to IOVR in late 2013. Additionally, the TGVF IOV started the support to the IOT campaigns providing orbit and onboard atomic clocks characterisation.In 2016, the TGVF FOC was developed to participate in the Galileo System Qualification,leading to the FOC1 Qualification.The activities required for the Galileo Exploitation phase that are to be performed by TGVF-X can be summarised as follows:Near real-time KPI Monitoring/Service Notification at ESA level for OS Service ManagementTelemetry and Telecommand Monitoring for Space Segment trend analysis and Radiation Monitoring Support to System Performance/Satellite Troubleshooting and investigation in general. Other activities like current In-Orbit Test support (orbit/clock characterisation) GalileoSystem performance verification and validationMoreover, the TGVF-X shall provide support to Galileo Second Generation and Evolutions Experimentation activities. Furthermore, the TGVF-X shall have an emphasis on Cyber Security.
Submission deadline: 22nd of June 2018.
Postdoc Position: Cavity control of rare earth ions
Karlsruhe Institute of Technology (Karlsruhe, Germany).
We are inviting applications for a two-year Postdoc position in the group of Prof. David Hunger. The group is exploring applications of fiber-based optical microcavities in the fields of solid state quantum optics, optical sensing, microscopy, spectroscopy, and optomechanics. One of the central goals is to enhance light-matter interactions to realize efficient light-matter interfaces at the single quantum level, and to enable novel schemes for spectroscopy and sensing.
The advertised project aims at realizing an efficient optical interface and advanced control for rare earth ions in solids with open-access optical microcavities. Rare earth ions provide exceptional optical and hyperfine coherence, which makes them promising candidates for quantum optical applications, ranging from quantum memories to quantum computing. Building on recent work, we want to develop an extended toolbox for advanced control of ensembles and individual ions.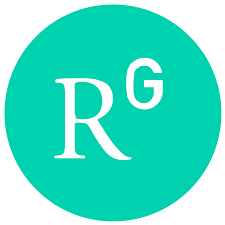 Pour abonner votre adresse à la liste de diffusion FIRST-TF, pour diffuser toute information intéressant la communauté FIRST-TF, pour toute question ou remarque, envoyez un e-mail à contact@first-tf.com.