Actualités du réseau FIRST-TF
INFORMATIONS IMPORTANTES
Prochaine réunion du Comité de Pilotage

Le Comité de Pilotage du Labex FIRST-TF se réunira vendredi 29 mars prochain. Il examinera les demandes de financement déposées dans le cadre de l'Appel À Projets 2019.
Serge Galliou (FEMTO-ST) laureate of the 2019 W. G. Cady Award
The 2019 W. G. Cady Award goes to Dr. Serge Galliou, "for pioneering the development of extremely high-Q cryogenic Bulk Acoustic Resonators for sensing, oscillators, and fundamental applications".
The W. G. Cady Award recognizes outstanding contributions related to the fields of crystal resonators, frequency control, frequency synthesis, noise measurement and sensor devices.
Jérôme Lodewyck (SYRTE) laureate of the EFTF Young Scientist Award 2019
The EFTF Young Scientist Award 2019 goes to Dr. Jérôme Lodewyck ,"for outstanding contributions to the development of Sr optical lattice clocks and of applications of optical frequency standards to timekeeping".
The EFTF Young Scientist Award is conferred in recognition of a personal contribution that demonstrated a high degree of initiative and creativity and led to already established or easily foreseeable outstanding advances in the field of time and frequency metrology. The award honours a person under the age of 40 at the date of the opening session of the EFTF conference.
Patrizia Tavella (BIPM) laureate of the European Frequency and Time Award
The European Frequency and Time Award 2019 goes to Dr. Patrizia Tavella, "for her engagement and key achievements in time and frequency dissemination at both scientific and educational levels".
The European Frequency and Time Award recognizes outstanding contributions in all fields covered by the EFTF.
CONFÉRENCES, WORKSHOPS, SOUTENANCES
IFCS-EFTF 2019

April 14-18, 2019
in
Orlando (Florida, USA).

The 2019 Joint Conference of the IEEE International Frequency Control Symposium & European Frequency and Time Forum on April 14-18, 2019. Join us in the Orlando, Florida for tutorials, technical sessions, and exhibits!
International Conference on "Quantum Metrology and Physics beyond the Standard Model"
June 11-14, 2019, Herrenhaussen Palace (Hannover, Germany).
The goal of the conference is to bring together experts from quantum metrology, precision measurements and tests of fundamental physics to identify areas of mutual interest and inspiration. The topics of the conference include:
Selected low-energy tests of physics beyond the Standard Model
Quantum metrology with atoms and applications

Precision spectroscopy and optical clocks

Atom interferometry and inertial sensing
We will have 20 invited contributions from distinguished researchers (see below) and expect up to 80 additional participants from all over the world presenting posters. Up to 5 contributed talks will be selected from registered participants. We specifically invite PhD students and Postdocs to apply for a dedicated "young scientist talk". The Scientific committee will choose additional 5 applicants to deliver an invited talk, including full coverage of travel and accommodation.
Application deadline: 31 March 2019.
25ème Congrès Général de la SFP, session « Mesures de précision avec des peignes de fréquences optiques » : appel à contributions

08-12 juillet 2019, Cité des Congrès de Nantes (France).

Unique en France, le congrès général de la Société Française de Physique offre tous les deux ans un panorama actualisé et multidisciplinaire des dernières avancées en physique, tous domaines confondus. Il attire en moyenne 650 physiciennes et physiciens, dont 1/3 de doctorants et post-doctorants.
Lundi 8 juillet 2019 de 16h30 à 18h30 :
Session parallèle 1.4 « Mesures de précision avec des peignes de fréquences optiques ». Cette session a pour objectif de présenter les derniers résultats obtenus grâce aux peignes de fréquence optique qui sont à la fois des outils de calibration absolue incontournable et des sources d'excitation pour des schémas d'interrogation originaux en spectroscopie atomique et moléculaire. D'autre part, ils permettent des comparaisons de fréquences entre horloges distantes, à des niveaux de précision inégalés. Ainsi, les mesures de précision avec des peignes de fréquences optiques se retrouvent désormais dans des domaines variés de la physique allant de la spectroscopie moléculaire aux tests des modèles fondamentaux ou encore à la géodésie.
Lors de cette session, vous pourrez entendre Nathalie Picqué (Max-Planck-Institut fuer Quantenoptik) nous présenter ses derniers résultats obtenus grâce aux méthodes de spectroscopie directe avec peigne de fréquence, et Rodolphe Le Targat (LNE-SYRTE, Observatoire de Paris) nous exposer la nouvelle physique rendue possible grâce à la comparaison d'horloges.
Le reste du programme vous appartient car il sera choisi 4 contributions parmi celles déposées sur le site dédié pour un exposé de 15 minutes. Grâce au soutien du GDR SPECMO et du LABEX FIRST-TF, les participants et participantes choisis auront leur frais d'inscription pris en charge (et éventuellement de déplacement aussi). Alors n'hésitez plus et apportez votre contribution à cette session pour en faire une rencontre fructueuse et enrichissante pour tous.
Date limite de dépôt des contributions : 25 mars 2019.
TimeWorld – Congrès international sur le temps
21-22-23 novembre 2019, Cité des sciences et de l'industrie (Paris, France).
TimeWorld en bref : 43 conférences et 3 tables rondes, 72 ateliers éducatifs et fablabs, 500 m² d'exposition, 3 spectacles d'exception.
Le temps mesuré : systèmes de mesure, astrophysique, cryptographie, systèmes de navigation, exploration spatiale, industrie du futur, cybersécurité.
Le temps de l'évolution : paléontologie, biologie, géologie, médecine, biosphère, géosphère.
Le temps perçu : neurosciences, sociologie, économie, finance, information numérique, mythanalyse.
Le temps dans l'art : musique, littérature, science-fiction, cinéma, peinture, photographie, jeux vidéo.

TimeWorld Exposition : Votre société évolue dans le domaine de l'astrophysique, de la cryptographie, de la cybersécurité, des systèmes de navigation, de l'exploration spatiale, de l'Industrie du futur 4.0... ou tout simplement, le temps est une composante essentielle dans la mise en œuvre de votre expertise. Réservez dès maintenant votre stand et bénéficiez d'une communication immédiate en ligne de vos savoir-faire.
FORMATIONS
ESA Open Invitation to tender "EXPRO+ NAVISP Element 1 (NAVISP-EL1-011): resilient, trustworthy, ubiquitous time transfer REISSUE"
This REISSUED EXPRO+ procurement is part of the NAVISP Programme, under Element 1, Work Plan 2018.
An accurate, secure and reliable time transfer is a key enabler for emerging fixed and mobile services worldwide. A number of different applications like autonomous vehicles, terrestrial positioning, 5G mobile broadband, mobile multimedia broadcast, power grids, terrestrial positioning services, financial operations, IoT, big data and cloud processing will require secure and reliable time information to be able to work correctly and efficiently. The time information will not only need to be transferred securely, but also accurately and in a seamless and ubiquitous manner, which is quite challenging for solutions based on GNSS only.Based on the above it seems necessary to put forward innovative and complementary methods of time transfer, focusing on the use of non-GNSS technologies. In order to enable an overall seamless provision of secure, ubiquitous and reliable time information, alternative solutions will be conceived to complement thecurrent GNSS time transfer techniques with the emerging fixed and mobile services.
The main objective is to demonstrate feasibility of time transfer using GNSS complementary technologies (e.g. signals of opportunity from LEO constellations or terrestrial infrastructure) that would provide secure, ubiquitous, and reliable time information.
The activity shall focus on efficient and affordable implementations of time transfer techniques leveraging existing and emerging space-based and terrestrial technologies.

Submission deadline: 25/04/2019.
Maître de conférences
Équipe Oscillateurs, Horloges, Métrologie et Systèmes (OHMS), Institut FEMTO-ST, École Nationale supérieure de Mécanique et des Microtechniques (Besançon, France).
Les activités de recherche du.de la candidat.e seront préférentiellement consacrées à l'une des thématiques en cours concernant les références atomiques de fréquences optiques (horloge atomique optique compacte à ion unique Yb+ ; laser super-radiant basé sur des atomes neutres d'Yb ; lasers ultra-stables) et la mise en place de méthodes photoniques innovantes pour repousser encore les limites de la métrologie temps-fréquence. Des compétences du.de la candidat.e en refroidissement atomique par laser, en optique expérimentale et/ou en physique atomique seront vivement appréciées. Ces compétences seront mises en oeuvre pour les activités de recherche liées aux références de fréquence de qualité métrologique, nécessitant les outils adéquats (bancs de mesure bas-bruit, traitement du signal, métrologie du bruit de phase) parfaitement maîtrisés au sein du département Temps-Fréquence.
Elle aura à assurer des enseignements d'électronique générale et d'instrumentation en formation initiale (TD et TP de première année) et également en formation par apprentissage ITII. Une connaissance de la CAO électronique et instrumentation informatisée est attendue ainsi que des compétences en traitement du signal. Elle assurera le cours magistral et les travaux dirigés de deuxième année relatif à l'instrumentation optique (interférométrie, projection de franges, télémétrie, etc.). Elle assurera aussi une partie des travaux dirigés de première année en optique géométrique et en optique des lasers. Elle pourrait également s'investir dans l'encadrement de projets de troisième année. Enfin, une implication dans la « Graduate School EIPHI » est fortement souhaitée.

Chargé de Recherches en Sciences et Technologies de l'Information Géographique
Équipe ACTE, Laboratoire LaSTIG, Centre de Compétences LAREG, École Nationale des Sciences Géographiques (ENSG-Géomatique), Institut national de l'Information Géographique et Forestière (IGN) (Saint-Mandé, France).
Le/la chargé(e) de recherche recruté(e) devra conduire des recherches sur le traitement et l'hybridation de données GNSS et INS ou encore d'autres capteurs (comme des imageurs) permettant un géo-référencement précis de données acquises par un vecteur mobile (véhicule terrestre, drone) et participer aux recherches en localisation exploitant conjointement ces données de localisation et les données acquises. Les chaînes de traitement utilisées sont complexes et ce travail se fera en étroite collaboration avec d'autres spécialistes
Le candidat devra bâtir un projet de recherche original sur la localisation cinématique. A titre d'exemple, les questions que le candidat pourra aborder sont : l'utilisation d'un signal GNSS dégradé (moins de 3 satellites) comme contrainte dans les trajectoires INS et photogrammétrique, l'utilisation conjointe INS/photogrammétrie pour retrouver/conserver l'ambiguïté de phase du signal, l'utilisation de bases de données 3D pour prédire la qualité du signal, la modélisation des distributions non normales des incertitudes... Le candidat recruté a vocation à devenir le spécialiste de l'IGN, de l'ENSG et du LaSTIG en terme de traitement de données GNNS pour la navigation ainsi qu'en traitement de données inertielles. Les algorithmes développés seront implémentés, de manière collaborative, sous forme de codes informatiques qui ont vocation à être partagés et capitalisés sur le long terme.
Le/la chargé(e) de recherche apportera le cas échéant un appui aux programmes et projets IGN (hors recherche) qui nécessiteront son expertise. Il apportera également son aide aux équipes en charge de la montée en maturité des outils de recherche dont il aura supervisé ou contribué au développement. Il participera aux enseignements de l'ENSG.
Post-doc position in optical simulation activities with stray light in the LISA instrument
ARTEMIS laboratory (Nice, France).
Work will target the modelling of stray light and of the resulting perturbation of the readout of the various LISA interferometers. The goal is to interpret the data collected with the ARTEMIS set-ups (homodyne, heterodyne) devoted to scattered light characterization, then to assess the budget for stray-light related noise in the LISA instrument (in coordination with the LISA teams dealing with thermal and mechanical stability, and with the Contamination working group), and define mitigation strategies.
Post-doc or Research engineer position in optical instrumentation: "Metrology of light scattered by optical components for LISA"
Institut Fresnel (Marseille, France).
The research engineer will work on the DIFFUSIF platform of the Institut Fresnel. He / She will be in charge of the activities of the DIFFUSIF platform as part of the LISA project.
He / she will be in charge of the development of a test bench for the accurate coherent and incoherent measurement of light backscattered by optical components (mirrors, beamsplitters, lenses, etc ...) designed for the optical systems that will be embedded on the LISA satellites.
He / she will be in charge of the different series of measurements to be carried out by the platform as part of the LISA project.
Post-doc: "Tunable narrow linewidth laser in the visible range"
LP2N laboratory (Talence, France).
Visible narrow linewidth laser sources find application in several domains like spectroscopy, atomic physics and holography. But in the Orange/red part of the spectrum, there is a lack of easily tunable low noise single frequency lasers. The scope of the post-doc is to develop a novel approach to generate laser radiation in the 610-640nm range by non-linear combination of near infrared lasers in the erbium (1530nm-1570nm) and ytterbium (1000nm-1100nm) range. Indeed, fiber lasers in a Master Oscillator Power Amplifier (MOPA) configuration are ideal candidates to produce high power in an efficient way while preserving the noise features of the low power master seeding laser. However, although fiber lasers are well established at a fixed frequency, there are still challenges to keep these features for broadly tunable systems. The first part of the post doc will be dedicated to the realization of highly tunable high-power amplifiers both in the erbium and ytterbium range. The second phase will focus on the generation of tunable frequency sum generator in the orange/red range.
Postdoctoral Research Associate for Trapped-ion Quantum Control Engineering
University of Sydney (Sydney, Australia).
Primary responsibilities will include performing experimental research, mentoring postgraduate and undergraduate students, and providing day-to-day oversight of laboratory projects and students.
The current projects will follow our successful work on quantum control engineering, noise filtering and noise spectroscopy with trapped ions. The primary focus of activities will be on the application of those ideas to quantum simulation in analogue, digital, and hybrid approaches.
You will have the opportunity to contribute broadly to the group and participate in the: development and commissioning of new experimental equipment providing augmented technical capabilities; development of new techniques in the control of quantum systems, leveraging insights from the fields of quantum physics, control engineering, and signal processing; demonstration of new programmable quantum simulation protocols using linear ion chains and concepts from quantum control theory, applied to the simulation of chemical systems.

Post-doc: "Isotope-shift measurement of optical clock transitions"

Weizmann Institute of Science (Rehovot, Israel).
I am looking for a postdoc who will run the Isotope-shift measurement of optical clock transitions we recently proposed that will help look for physics beyond the standard model (PRL120.091801). The way we run the measurement is by creating two-isotope entangled states and measuring the time evolution of the entanglement phase. We were able to measure IS this way with uncertainties below 10 mHz. I think that this experiment will make a great postdoc research as reaching meaningful bounds on new physics is very realistic within a two year period.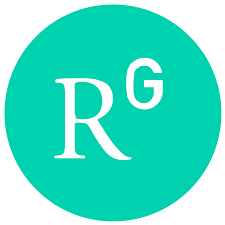 Pour abonner votre adresse à la liste de diffusion FIRST-TF, pour diffuser toute information intéressant la communauté FIRST-TF, pour toute question ou remarque, envoyez un e-mail à contact@first-tf.com.