Actualités du réseau FIRST-TF
INFORMATIONS IMPORTANTES
Renouvellement du Labex FIRST-TF pour la période 2020-2024
Il est à présent confirmé que FIRST-TF se trouve dans la liste des 103 Labex qui seront prolongés pour une période de 5 ans. Les actions de FIRST-TF en faveur de la communauté nationale Temps-Fréquence pourront donc se poursuivre, ce dont nous nous réjouissons au plus haut point !
CONFÉRENCES, WORKSHOPS, SOUTENANCES
IOP 2019 Topical Research Meeting on Time

19-20 March 2019, Institute of Physics (London, United Kingdom).

This event aims to bring together researchers, from across all fields of physics, whose work is impacted by the illusive nature of time. From the astronomical to the quantum mechanical, from experiment to theory, we will explore measurement and perception of time, examine its philosophical implications, and question the origins and repercussions of the perceived arrow of time. Our evolving understanding of time continues to shape the way we study physics and we will examine many of the open questions still to be resolved.
Journée Scientifique URSI France : Approcher les deux infinis par les ondes électromagnétiques

26-27 mars 2019, Observatoire de Versailles Saint-Quentin-en-Yvelines (Guyancourt, France).

L'année 2019 étant l'année du Centenaire des Unions scientifiques internationales (UAI, UICPA, UGGI et URSI), les Journées Scientifiques d'URSI (Union Radio-Scientifique Internationale)-France se dérouleront dans le cadre de cette célébration nationale.
Les ondes électromagnétiques, à travers leur large domaine de longueurs d'ondes, constituent un moyen privilégié d'exploration des deux infinis : l'infiniment grand qui touche les grandes structures de notre univers comme l'infiniment petit qui concerne les briques fondamentales dont semble constitué ce même univers. Au-delà de l'aspect multi-échelle du thème proposé, il sera question notamment des limites en énergie des moyens d'exploration, des capacités de détection, de mesure et d'imagerie, mais également des moyens de calcul qui nous permettent de mieux comprendre et maîtriser tous ces phénomènes. L'observation de la complexité du monde du vivant y aura aussi toute sa place.
Ces journées s'articuleront autour de sessions orales et posters. La plupart des sessions seront introduites par des conférenciers invités, présentant l'état de la technique et/ou des développements récents, suivies par des communications ayant fait l'objet d'une sélection par le Comité scientifique. Les langues de travail seront le français et l'anglais.
MSMM 2019 – Mathematical and Statistical Methods for Metrology
30-31 May 2019, INRIM, Politecnico di Torino (Torino, Italy).

Joint Workshop of itENBIS and INRIM.
Recognizing the increasing need of ad hoc and innovative mathematical and statistical tools for current and emerging metrological applications, the Workshop is aimed at presenting recent developments in Mathematics and Statistics applied to the several areas of the Science of Measurements.
Researchers and practitioners from the international metrology community and the mathematical/statistical community, including experts from Academy, Industry and Standardization, are welcome to join the Workshop, in order to strengthen connections and collaborations and to provide benefit for the fields of interest. Youngest researchers are strongly encouraged to attend the conference for nurturing scientific and professional interactions at lower registration fees.

FORMATIONS
École thématique SFO 2019 : Peignes de Fréquences et Liens Fibrés Optiques pour les Mesures de Précision

22-26 avril 2019, École de physique des Houches (Vallée Chamonix Mont-Blanc, France).

Cette école s'inscrit dans le cadre du développement national et international des liens optiques fibrés qui permettent de transférer un signal de référence de fréquence ultrastable et exact et ouvrent ainsi la voie à des expériences de très grande précision dans de larges domaines de la physique.
L'ambition de cette école est de rassembler les acteurs des récents développements dans ce domaine, et un panel de futurs utilisateurs de disciplines variées, qui peuvent mettre à profit ces outils pour des mesures de haute précision. Cette rencontre se produit après 15 ans de développement au sein de la communauté de la métrologie temps-fréquence, au moment où les outils et méthodes disponibles sont suffisamment matures pour être partagés et utilisés par tous.
Au niveau national, cette école est en particulier indispensable pour les futurs utilisateurs du réseau Refimeve, qui donnera accès à une vingtaine de laboratoires à un signal de référence de fréquence généré au Syrte, Paris. Au niveau européen aussi, les liens fibrés sont en pleine expansion et cette école pourra ainsi bénéficier au projet CLONETS qui a pour objectif de promouvoir le développement de liens optiques à l'échelle européenne.

Pour les entreprises : possibilité de sponsoriser l'école.
EFTS 2019 – European Frequency and Time Seminar

1-5 July 2019, Besançon (France).

The EFTS is an intensive full-week seminar intended to provide education and training with lectures and laboratory sessions. It targets a broad audience: Engineers, Ph.D. Students, Post-doc Fellows, Young Scientists, Newcomers, etc.
This seminar is original in the following:
Broad spectrum of topics related to time and frequency
Broad target audience, yet keeping high level education
Balance between academic and applied issues
True laboratory sessions (as opposite to demos). The attendees are expected to practice on a wide range of instruments made available.

Detailed program and Abstracts are in preparation, and will be available later. In the meanwhile, you can download the Abstracts of the previous edition.
Registrations are open. Better registering now because we have a limited number of places, set by the capacity of the lab sessions. To register, email at frequency-time-seminar@femto-st.fr.

SIF Summer Course 206 "New Frontiers for Metrology: from Biology and Chemistry to Quantum and Data Science"
4-13 July 2019, Varenna (Lake Como, Italy).

The International School of Physics "Enrico Fermi", one of the most significant cultural activities of the Italian Physical Society (Società Italiana di Fisica - SIF), is organising this Summer Course on Metrology.
The Course, intended for PhD students and young post-docs, offers a unique opportunity of meeting for scientists and young physicists from all over the world.
Modules and Topics will be as follows:
I) Physical metrology: The realization of the unit of mass, the Avogadro project, measuring electricity, optical clocks with trapped ions and test of the equivalence principle with optical clocks, time scale for metrology and navigation systems, radiometry, fotometry.

II) Fundamental metrology: Measurement uncertainty, mathematical and statistical tools for time varying quantities, global traceability, big data, metrology at the international stage, the SI, temperature measurements beyond ITS-90.

III) Quality of life: Applications of metrology in chemistry and biology, radiation dosimetry, global temperature measurement, clinical chemistry, atomic weights of the elements, radiactivity metrology, reference materials in chemistry, metrological application of NMR and qNMR in organic analysis.
ESA Open Invitation to tender "Authentication of GNSS signals by radio signal fingerprinting - Expro plus (re-issue)"
The authentication of GNSS signals poses a challenging problem. Before exploiting a signal (e.g. its pseudo-noise sequence) it would be desirable for the receiver to have assurance quickly (ideally in less than 10-s) and reliably that the signal is actually coming from a navigation satellite and not from a spoofer (e.g. unknown pseudolite, delayed version of the same signal). Classical data-level authentication solutions work after signal demodulation (PN sequence de-spreading), require data-level cryptography (shared secrets) and key management. Furthermore, they cannot combat against delayed versions of the original signal, which is a problem for navigation receivers. Physical-layer authentication techniques like radio signal fingerprinting rely instead on what signals are (no shared secrets). Minimal differences in the physical structure of RF signal transmitters such as in the oscillator, amplifier and delay circuits produce differences in the amplitude, phase and frequency. Such differences can be exploited by adapted receivers to identify and classify the signal source. These techniques could offer an alternative to such data-level techniques with less system impact. These techniques allow to compare a received signal 'signature' against a local database of signatures with certain algorithms and decision criteria/metrics (e.g. fingerprint matcher using Mahalanobis distance). They do not need to process data-level information. They rely on the normal presence of pilots or equivalent repeated symbol patterns in all data frames of wireless systems producing repetitive radio signals. They are a subject of very intense research for what concerns certain security threats (e.g. impersonation, spoofing, intrusion detection) considering context (e.g. SNR conditions, classification objective, parametric and non-parametric statistical features) and implementation complexity for all sort of wireless technologies and standards from RFID tags to ZigBee,Z-wave, Wireless LAN, LTE. GNSS signals by de(Abstract truncated. Please access it online.)
Submission deadline: 08/04/2019.
ESA Open Invitation to tender "GNSS evolutions experimental payloads and science activities call for ideas"
The objective of the Call for Ideas is to implement a number of activities in order to develop ideas for basic scientific research relevant to Galileo/EGNOS and its evolutions, as well as candidate experimental payloads, open to any scientific area related to fundamental scientific research that may benefit the future generations of European GNSS systems. The call includes three possible categories of activities:.Experimental Payload Prototyping.Future on-board atomic clocks assessment and development plan.Scientific differentiators of Galileo - studies.

Submission deadline: 30/04/2019.
OFFRES D'EMPLOI
Post-doctoral position: "Atom inertial sensors from ground to space"
ONERA (Palaiseau, France).
ONERA is developing since 15 years inertial sensors based on atom interferometry. ONERA is focusing on onboard applications in which measurements are made from a boat, a plane or a satellite. Particularly, ONERA realized for the first time marine and airborne gravity measurements with an atom sensor. These onboard atom sensors address a wide range of applications: space and terrestrial geodesy, geophysics (earthquake, ice melting, sea level rise), navigation, exploration, fundamental physics (universality of free fall, gravitational waves).
The candidate will work on the development of onboard atom inertial sensors. He/she will be involved in the experimental development of a multi-axes/ multi-species atom inertial sensor hybridized with classical sensors. He/she could also be involved in airborne or marine gravity campaign.
Doctorat : "Apport du système Galileo aux produits géodésiques fondamentaux pour l'étude du système Terre"
L'objectif est de quantifier l'apport du système Galileo aux produits géodésiques fondamentaux pour l'étude du système Terre au travers de :
L'analyse des solutions des différents paramètres estimés (stations, orbites, orientation de la Terre) à longues périodes (interannuelle, décennale) et de l'impact sur la réalisation d'un repère de référence global. En particulier l'accès aux métadonnées des satellites Galileo (forme, matériaux et attitude) sera exploité. L'implication sur les modèles de déformation viscoélastique et séculaire de la Terre (niveau de la mer, tectonique de plaques, déformation post-sismique, rebond postglaciaire et fonte des glaces actuelle) sera évaluée.

L'étude de l'origine et de la réduction des erreurs impactant les produits géodésiques à différentes périodes (annuelle, draconitique, autour de 14 jours). Les différence d'altitude et de nombre de plans orbitaux des constellations GPS et Galileo seront à la base d'une étude de sensibilité aux erreurs de différents modèles (marées océaniques et gravité en particulier).

L'investigation de stratégies alternatives de calcul des solutions et en particulier : (1) d'inversion des paramètres orbitaux au travers de la technique d'accrochage d'arc pour étendre la période de restitution en cohérence avec la période orbitale (2) l'estimation de paramètres faiblement observables par stacking des équations normales sur de longues périodes : vecteur centre de masse centre de phase, coefficients optiques des faces des satellites, amplitudes d'ondes de marées résonnantes…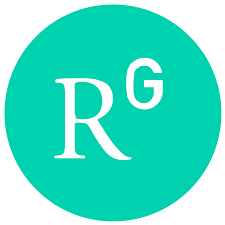 Pour abonner votre adresse à la liste de diffusion FIRST-TF, pour diffuser toute information intéressant la communauté FIRST-TF, pour toute question ou remarque, envoyez un e-mail à contact@first-tf.com.