Actualités du réseau FIRST-TF
INFORMATIONS IMPORTANTES
Retours sur l'Assemblée Générale 2018
Un grand MERCI aux 60 participantes et participants à l'AG 2018 de FIRST-TF, qui a eu lieu le 9 octobre à Toulouse. Les échanges entre les participants des 32 structures représentées ont été particulièrement nourris et de qualité, notamment grâce aux orateurs et aux présentations de posters.
26th General Conference on Weights and Measures (CGPM)
13-16 November 2018, Versailles (France).

The 26th General Conference on Weights and Measures (CGPM) will take place in Versailles in November 2018. At this meeting, we expect the CGPM to approve a resolution to revise the definitions of the International System of Units, the SI, which is based on the second, the metre, the kilogram, the ampere, the kelvin, the mole and the candela (the SI base units).
Over the last 50 years, scientists have measured constants of nature, such as the speed of light and the Planck constant, with increasing accuracy; indeed the metre was already redefined back in 1983 in terms of the speed of light. The inherent stability of these constants make them ideal for underpinning new definitions of the SI units and preparing the measurement system to meet the future demands of science and technology.
If the resolution is approved, the SI will be based on seven physical constants, and thus inherently stable. Most notably, this will mark the end of the last remaining physical artefact in the SI system – a cylinder of metal known as the International Prototype of the Kilogram.
The work needed to reach this point has taken many years, and has been a truly international effort. The universality of access that it will afford has been a long-standing goal for the metric system, dating back more than 200 years.

=> More d'information.
CONFÉRENCES, WORKSHOPS, SOUTENANCES
EGU 2019

–

European Geosciences Union General Assembly
7-12 April 2019, Vienna (Austria).

This event will bring together geoscientists from all over the world to one meeting covering all disciplines of the Earth, planetary and space sciences.
The EGU is committed to providing the best platform for networking and communicating research, and continues its efforts towards ensuring that all participants at its annual General Assembly are able to present their work in a comfortable manner in the years to come. One of the measures adopted to ensure all presentations (orals, posters and PICOs) find a place is the introduction of the one-abstract rule.
Scientists at all career stages – including undergraduate and graduate students – are encouraged to submit abstracts to present their research at the conference.
Deadline for abstract submission: 10 January 2019.
ICNF 2019

–

25th International Conference on Noise and Fluctuations
18-21 June 2019, Microcity - Neuchâtel (Switzerland).

The International Conference on Noise and Fluctuations (ICNF) is a biennial event that brings together researchers interested in theoretical and experimental aspects of fluctuations across a wide spectrum of scientific and technological fields.
Since the development of the theory of Brownian motion, the science of fluctuation has been one of the most important parts of physics. The investigation of noise and fluctuation is indispensable for the understanding of the physical processes in various microscopic and macroscopic systems. This conference will be a great opportunity for noise researchers operating in very different areas of scientific and technological endeavor to come together and create the basis for continued and renewed cross-fertilization and collaboration.
Deadline for single-page abstract submission: 25 January 2019.
CIM 2019

–

19ème Congrès International de Métrologie : Appel à conférences
September 24-26, 2019, Paris (France).

Bonnes pratiques, R&D et perspectives pour la mesure dans l'industrie.

Date limite pour proposer une conférence : 15 janvier 2019.
FORMATIONS
MOOC : « La physique: vive[z] l'expérience ! »
Début du cours : 11 mars 2019.
Venez découvrir et partagez ce MOOC (cours gratuit, ouvert à tous et accessible en ligne) de l'Université Paris 13. Ses objectifs :
Faire découvrir ou redécouvrir les richesses de la Physique.
Conduire les apprenants à réaliser eux-mêmes des expériences et les partager avec la communauté du MOOC.
Aller à la rencontre des chercheurs pour découvrir les applications présentes et futures de la lévitation, de la réalité virtuelle, ou encore de la cape d'invisibilité.

ESA Open Invitation to tender "Authentication of GNSS signals by radio signal fingerprinting"
The authentication of GNSS signals poses a challenging problem. Before exploiting a signal (e.g. its pseudo-noise sequence) it would be desirable for the receiver to have assurance quickly (ideally in less than 10-s) and reliably that the signal is actually coming from a navigation satellite and not from a spoofer (e.g. unknown pseudolite, delayed version of the same signal). Classical data-level authentication solutions work after signal demodulation (PN sequence de-spreading), require data-level cryptography (shared secrets) and key management. Furthermore, they cannot combat against delayed versions of the original signal, which is a problem for navigation receivers. Physical-layer authentication techniques like radio signal fingerprinting rely instead on what signals are (no shared secrets). Minimal differences in the physical structure of RF signal transmitters such as in the oscillator, amplifier and delay circuits produce differences in the amplitude, phase and frequency. Such differences can be exploited by adapted receivers to identify and classify the signal source. These techniques could offer an alternative to such data-level techniques with less system impact. These techniques allow to compare a received signal 'signature' against a local database of signatures with certain algorithms and decision criteria/metrics (e.g. fingerprint matcher using Mahalanobis distance). They do not need to process data-level information. They rely on the normal presence of pilots or equivalent repeated symbol patterns in all data frames of wireless systems producing repetitive radio signals. They are a subject of very intense research for what concerns certain security threats (e.g. impersonation, spoofing, intrusion detection) considering context (e.g. SNR conditions, classification objective, parametric and non-parametric statistical features) and implementation complexity for all sort of wireless technologies and standards from RFID tags to ZigBee,Z-wave, Wireless LAN, LTE.
Submission deadline: 16/11/2018.
Post-doctoral research associates with a background in atomic physics, laser science or photonics

Atomic Devices and Instrumentation Group at NIST (Boulder, USA).
Instruments based on spectroscopy of atoms in the vapor phase, such as atomic clocks, atomic wavelength references, atom interferometers and atomic magnetometers, currently achieve outstanding levels of precision and sensitivity. However, most of these instruments are too large and complex to be operated easily outside the laboratory. Our group designs, builds and tests highly miniaturized versions of these instruments using innovative application of techniques of micro-electro-mechanical systems (MEMS).
Chargé de projets scientifiques

–

Technologies quantiques
Agence Nationale de la Recherche (Paris, France).
Ce poste comprend une mission au niveau national et une mission à l'international :
1/ Participation à un programme en coopération européenne (ERA-NET) sur les technologies quantiques (QuantERA), et des appels à projets conduits dans ce cadre.
2/ Mise en œuvre de la sélection, de l'évaluation et du suivi des projets déposés dans l'axe « Technologies quantiques » de l'appel national générique (AAPG).
L'ANR est responsable de la préparation et de la mise en œuvre des appels à projets de l'ERA-NET QuantERA. A ce titre, le titulaire du poste travaille en relation étroite avec la responsable scientifique technologies quantiques. Ses activités principales consistent à :
Assurer la coordination du secrétariat des appels à projets : Coordination de l'évaluation scientifique des propositions (éligibilité, etc.) ; Suivi de l'évaluation, élaboration de tableaux de bord ; Administrateur de la plateforme de dépôt et d'évaluation des appels.

Préparer les appels à projets de l'ERA-NET avec l'ensemble des agences partenaires (procédure et contenu des appels).
Le poste implique des déplacements à l'étranger (environ 5-6 déplacements de 3-4 jours en Europe par an).
La mission nationale liée à l'axe technologies quantiques de l'appel générique, consiste en la mise en œuvre de la sélection des projets, de leur suivi, de l'établissement de bilans et d'études concernant les projets de recherche financés par l'ANR.
D'autres activités sont possibles en fonction de l'évolution des programmes. Le titulaire du poste peut également contribuer aux activités transverses du département.

Ingénieur R&D Électronique

–

jitter metrology

Amplitude systèmes (Talence, France).
Amplitude Laser Group (CA 60 M€, 300 collaborateurs), implanté en France et à l'international autour de 3 sociétés (Amplitude Systèmes, Continuum Inc. et Amplitude Technologies) opère dans la conception, la fabrication et la distribution de lasers ultras-brefs. Dans le cadre de son développement, sa filiale Amplitude Systèmes, dédiée à la conception et à la fabrication de lasers à impulsions brèves de nouvelle génération, reconnue pour son expertise et son innovation sur le plan international, recherche un : Ingénieur R&D Electronique (h/f).
Vous serez en charge de proposer et de concevoir des fonctions techniques ciblées mais aussi des solutions d'architecture électronique globale pour certains de nos produits ou modules. Vous interviendrez en partant de l'analyse du besoin jusqu'à la mise en production. Vous serez membre d'équipes projet et/ou pilote de projets vous-même. Concevoir restera cependant votre principale activité.
Post-doctoral position on the subject "Femtosecond GHz frequency combs with arbitrary temporal burst shaping for high intensity laser processing"
LP2N and CELIA laboratories (University of Bordeaux, Talence, France).
The novelty in the project is the combination of electro-optical comb techniques derived from the telecommunication technology and the high-power fiber laser technology based on Yb-doped fibers. The typical applications of this novel laser source are numerous. To cite a few, picosecond acoustics in solid transparent materials, photo-injectors for new generation of charged particle X-band accelerators, study of ultrafast phenomena in solids or molecules as well as ultra-fast laser ablation. The project takes place in the context of ultrafast laser material processing and aim at developing the systems and the methods for laser processing with high-power bursts of picosecond pulses at GHz repetition rates. This novel interaction regime has demonstrated promising potential and upscaling to industrial applications with kW average power is now under way.
Within the framework of a large EU-funded project with partners in Germany, Austria and Switzerland, the successful candidate will develop unique laser sources consisting of a GHz frequency comb with advanced temporal shaping capabilities specifically designed for high-efficiency material processing in the GHz regime.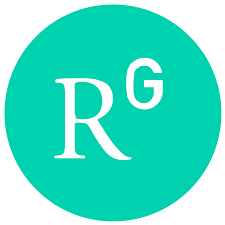 Pour abonner votre adresse à la liste de diffusion FIRST-TF, pour diffuser toute information intéressant la communauté FIRST-TF, pour toute question ou remarque, envoyez un e-mail à contact@first-tf.com.